A tea shop in Chennai. Express Photo
Chennai, Hyderabad Coronavirus News Live Updates: All shops, restaurants and commercial complexes in Tamil Nadu will be allowed to function till 10 pm from Thursday ahead of the festive season and to facilitate further economic recovery, Tamil Nadu Chief Minister Edappadi K Palaniswami said on Wednesday, easing coronavirus-induced curbs further.
Barring shops located in full containment zones, all others can function up to 10 pm by following the Standard Operating Procedure to prevent the spread of COVID-19, Palaniswami said in an official release.
Meanwhile, Tamil Nadu's coronavirus cases continued to decline as 29 districts in the state reported less than 100 cases. The state reported 3,086 fresh Covid-19 cases on Wednesday taking the overall tally to 6,97,116. With 39 deaths, the toll reached 10,780. The number of recoveries reached 6,50,856 after 4,301 patients were discharged on Wednesday.
Former Home Minister and Member of Legislative Council Nayani Narasimha Reddy died while undergoing treatment at a corporate hospital in Hyderabad. He had fully recovered from COVID19 but was later admitted to the hospital with complications.
"Shri Nayini Narsimha Reddy passed away at 12.25 am. He was admitted a week ago for post Covid complications with extensive lung damage," read a statement from Apollo Hospitals.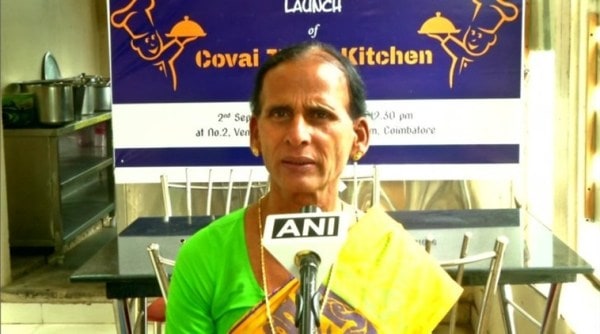 Activist Sangeetha.
Transgender activist Sangeetha (60) was found dead at her residence in Coimbatore on Wednesday. According to police, the decomposed body of Sangeetha was wrapped in a cloth and dumped inside a plastic drum.
READ | Coimbatore: Transgender activist Sangeetha found dead at her residence
Sangeetha, who resided at Sai Baba Colony on NSR Road, was the president of Coimbatore District Transgender Association. She has been an active member of many NGOs and initiated many charity events for the welfare of the economically weaker section. She had been in the catering business for more than 15 years.
Also Read | NGT red-flags Kaleshwaram project: Green clearance was in violation of law, halt work
The results of the second serosurvey, which was conducted in Chennai recently to detect the transmission of coronavirus, have revealed that nearly one-third of the city's population have been exposed to the pathogen. The results have shown an overall positivity rate of 32.3 per cent, authorities said.
READ | Tamil Nadu Covid-19 wrap: Nearly one-third Chennai population exposed to virus, sero survey reveals
Testimonials from victims of the August 2000 flash floods have been captured in a documentary aptly named "…And Nature Replied. A Statement on the Flooding of Hyderabad". As visuals from the documentary draw an eerie resemblance to present-day Hyderabad, its producer and city-based social activists Mazher Hussain, who is the executive director of COVA (confederation of voluntary organisations) Peace Network, uploaded the film on YouTube on October 16, 2020.
READ | Deluge of August 2000 was the warning Hyderabad chose to ignore
On August 26, 2000, the India Meteorological Department's Hyderabad observatory in Begumpet recorded a massive 24 cm of rainfall. The sudden high-intensity downpour had resulted in the breach of tanks and nullahs, leading to loss of lives while ravaging residential localities. Last week, reminding the city once again of the deluge of August 2000, the IMD's observatory recorded 19.2 cm rainfall for October 13. The previous all-time highest rainfall recorded by IMD in October in Hyderabad was 9.8 cm.
Chennai Hyderabad Coronavirus October 19, 20 Highlights
Source: https://indianexpress.com/article/cities/chennai/tamil-nadu-andhra-pradesh-telangana-coronavirus-chennai-hyderabad-edappadi-chandrashekar-rao-ysr-telangana-hyderabad-rains-deaths-6818682/