The government had earlier announced that schools for Classes 10, 11 and 12 will be reopened from November 16. Express Photo: Srinivas K
Chennai, Hyderabad Coronavirus News Live Updates: The Tamil Nadu government Thursday announced that schools across the state will not be reopened as planned on November 16 following opposition from parents during a meeting between the schools and parents in the state.
Earlier, the government had announced that schools for Classes 10, 11 and 12 will be reopened from November 16. Meanwhile, colleges for research and final year postgraduate students will be reopened on December 2
Schools and other educational institutions in Tamil Nadu have been closed since March following the outbreak of the pandemic.
Tamil Nadu recorded 2184 positive cases of COVID-19 on Wednesday, bringing the state tally to 7,50,409. Among these, Chennai reported 571 positive cases, bringing the city's total to 2,06,588.
Tamil Nadu recorded 28 deaths on Wednesday, putting the state toll at 11,415. Twenty four of them had succumbed due to comorbidities. The state discharged 2210 patients following treatment, putting the total number of recoveries at 7,20,339.
As of Wednesday, the number of active COVID-19 cases in Tamil Nadu is 18,655. Till date, 4,53,158 males, 2,97,218 females and 33 transgenders have tested positive for the virus in the state. According to a bulletin released by the Health and Family Welfare Department of Tamil Nadu, 1,07,86,565 samples from the state have been sent for testing till date, with 77,309 samples having been sent yesterday.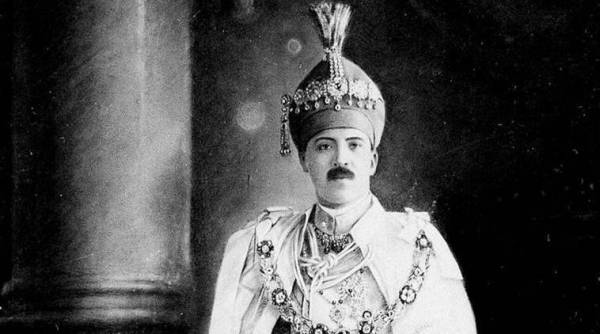 Nizam VII, Mir Osman Ali Khan (Source: Wikimedia Commons)
Following the suicide of second-year LSR College student Aishwarya Reddy (19), whose family couldn't afford a laptop for her to attend online classes, principals of several Delhi University colleges have said they will work harder to bridge the digital divide facing students from economically weaker sections.
READ | LSR student's suicide prompts introspection among Delhi University's premier colleges
LSR Principal Suman Sharma said the college had Tuesday put out a notification extending the deadline for submission of fees for all courses, so students get more time to pay.
Also Read | Telangana: BJP wrests Dubbaka seat from TRS in major bypoll upset
Stating that she held a meeting with teachers-in-charge on how to go forward, Suman said: "There is a lot of hand-holding in LSR but we felt we can do more. There is a lot of diversity now and students are coming from remote areas, so we will keep speaking to students about issues they face. We are going to strengthen our structures and systems. We have to see how to extend our scholarships, given the Covid times."
Also Read | Tamil Nadu theatres reopen after eight months
Over a year after the High Court of England and Wales rejected Pakistan's claim to 35 million pounds in a seven-decades-old 'Hyderabad Fund Case', and ruled in favour of India and the Nizam VII, Nawab Osman Ali Khan Bahadur's grandsons' – Mufakkam and Mukkaram Jah, the legal battle appears to be far from over.
READ | Nizam's Fund Case: Kin to challenge princes' claim to 35 million pounds
Najaf Ali Khan, a grandson of the Nizam, has decided to take his cousins, the two princes, to court, accusing them of fraud and misappropriation of funds, among other serious charges. Mir Osman Ali Khan had 16 sons and 18 daughters.
Chennai Hyderabad Coronavirus November 9, 10 Highlights
Source: https://indianexpress.com/article/cities/chennai/tamil-nadu-andhra-pradesh-telangana-coronavirus-chennai-hyderabad-edappadi-chandrashekar-rao-ysr-northeast-monsoon-bypolls-live-7047261/