Pedestrians cross a road in Chennai as the city receives rainfall. Express Photo: Srinivas K
Chennai, Hyderabad Coronavirus News Live Updates: Citizens in Chennai woke up to cloudy skies as parts of the city received moderate to heavy showers early Monday morning.
Parts of Chennai, Tiruvallur, Kancheepuram, Chengalpattu, Villupuram, Ramanathapuram, Tirunelveli, Thoothukudi, Mayiladuthurai, Thanjavur, Thiruvarur and Nagapattinam had received heavy rainfall on Sunday night.
According to the India Meteorological Department (IMD), parts of Chennai, Thiruvallur, Kancheepuram, Chengalpattu, Villupuram, Ramanathapuram, Tirunelveli, Cuddalore, Thoothukudi, Mayiladuthurai, Thanjavur, Tiruvarur and Nagapattinam are expected to receive heavy showers today. A few districts are also expected to receive thunderstorms.
The IMD has also forecast heavy rainfall in neighbouring Puducherry and Karaikal.
The Tamil Nadu government Friday ordered an inquiry against Anna University Vice-Chancellor M K Surappa following complaints of financial irregularities, and malpractices in semester examinations and re-evaluation.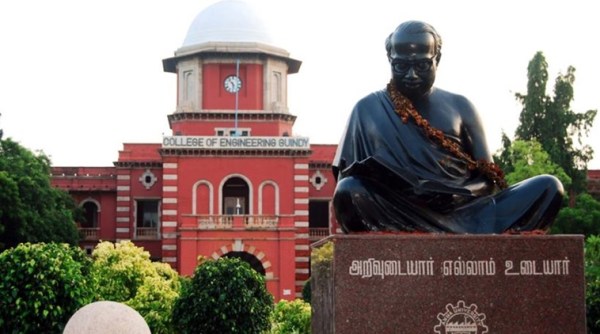 Anna University.
The probe is to be headed by retired high court judge Justice P Kalaiyarasan and will be carried out under provisions of Anna University Act, 1978. The V-C confirmed that he had received a letter from the government in this regard. "These are beyond my imagination. No comments," he said.
READ | Tamil Nadu govt orders inquiry against Anna University V-C over 'irregularities'
According to the government order, the "allegations are serious in nature" and the report should be ready within three months. The probe, the order said, will include functioning of the university, temporary appointments and recruitments made in academic and administrative sides and the revenue earned during Surappa's tenure.
Chennai Hyderabad Coronavirus November 13, 14 Highlights
Source: https://indianexpress.com/article/cities/chennai/tamil-nadu-andhra-pradesh-telangana-coronavirus-chennai-hyderabad-edappadi-chandrashekar-rao-ysr-northeast-monsoon-schools-cases-deaths-live-7053001/