A guard checks a woman's temperature at a temple in Chennai. Express Photo: Srinivas K
Chennai, Hyderabad Coronavirus News Live Updates: Tamil Nadu recorded 1714 positive cases of COVID-19 on Wednesday, bringing the state tally to 7,63,282. Among these, Chennai reported 479 positive cases, bringing the city's total to 2,10,135.
The state recorded 18 deaths on Wednesday, putting the state toll at 11,531. All 18 of them had succumbed due to comorbidities. The state discharged 2311 patients following treatment, putting the total number of recoveries at 7,37,281.
As of Wednesday, the number of active COVID-19 cases in Tamil Nadu is 14,470. Till date, 4,61,157 males, 3,02,092 females and 33 transgenders have tested positive for the virus in the state. According to a bulletin released by the Health and Family Welfare Department of Tamil Nadu, 1,12,66,091 samples from the state have been sent for testing till date, with 67,014 samples having been sent yesterday.
Telangana reported 1,058 fresh coronavirus cases on Wednesday, taking the tally to over 2.6 lakh while four fatalities pushed the toll to 1,419, the state government said on Thursday. Greater Hyderabad Municipal Corporation (GHMC) accounted for the most number of cases with 168, followed by Medchal Malkajgiri (93) and Rangareddy (91), it said in a bulletin.
As many as 12,682 patients are under treatment and 38,757 samples were tested on November 16. Cumulatively, over 50 lakh samples have been tested. The samples tested per million population was 1,34,636, the bulletin said. The case fatality rate in the state was 0.54 per cent while the the recovery rate in Telangana was 94.59 per cent.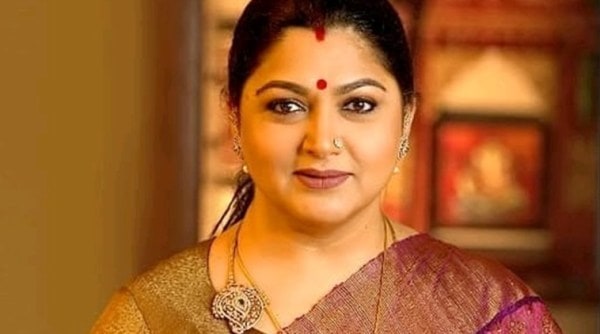 Actor-politician Khushbu Sundar.
Actor-politician Khushbu Sundar on Wednesday met with an accident while she was on her way to participate in BJP's 'Vel Yatra'. Khushbu and her niece Raja Priya both escaped unhurt. The mishap occurred after a tanker rammed into her car near Melmaruvathur in Tamil Nadu and the police are investigating if there was any foul play, or the driver (of the container) was under any influence. The BJP leader is continuing her journey to Cuddalore.
Read | Khushbu Sundar meets with accident on way to BJP's 'Vel Yatra'
Also Read | Explained: Where does BJP stand in Tamil Nadu
"With your blessings and God's grace, I am safe. Will continue my journey towards Cuddalore to participate in VelYaatrai. Police are investigating the case. LordMurugan has saved us. My husband's trust in him is seen," Sundar tweeted, sharing pictures of her damaged car.
Also Read | Veteran Tamil publisher Cre-A Ramakrishnan passes away
On a day the Telangana Election Commission announced elections to the Greater Hyderabad Municipal Corporation (GHMC) on December 1, BJP leaders and cadres in the state said they have been galvanised with the appointment of BJP national secretary Bhupendra Yadav — who played a key role in tilting the Bihar polls in favour of BJP — as in-charge of the GHMC elections.
READ | GHMC polls on Dec 1, Telangana BJP upbeat after Yadav appointment
The BJP, which is expecting Union Home Minister Amit Shah and BJP chief J P Nadda to campaign in Hyderabad, is chalking out a high-voltage campaign against the TRS-AIMIM alliance while the TRS sought to catch the BJP off guard and has advanced the GHMC elections.
For assistance on COVID-19-related queries and mental health support in Chennai, citizens can contact the Greater Chennai Corporation's (GCC) COVID-19 helpline 044 46122300 | For lodging rain-related complaints and assistance during the monsoon, citizens can contact the GCC's monsoon helplines 044 25384530 or 044 25384540 or the control room 1913 (available 24×7)
Chennai Hyderabad Coronavirus November 16, 17 Highlights
Source: https://indianexpress.com/article/cities/chennai/tamil-nadu-andhra-pradesh-telangana-coronavirus-chennai-hyderabad-edappadi-chandrashekar-rao-ysr-northeast-monsoon-schools-colleges-ghmc-polls-live-7055374/